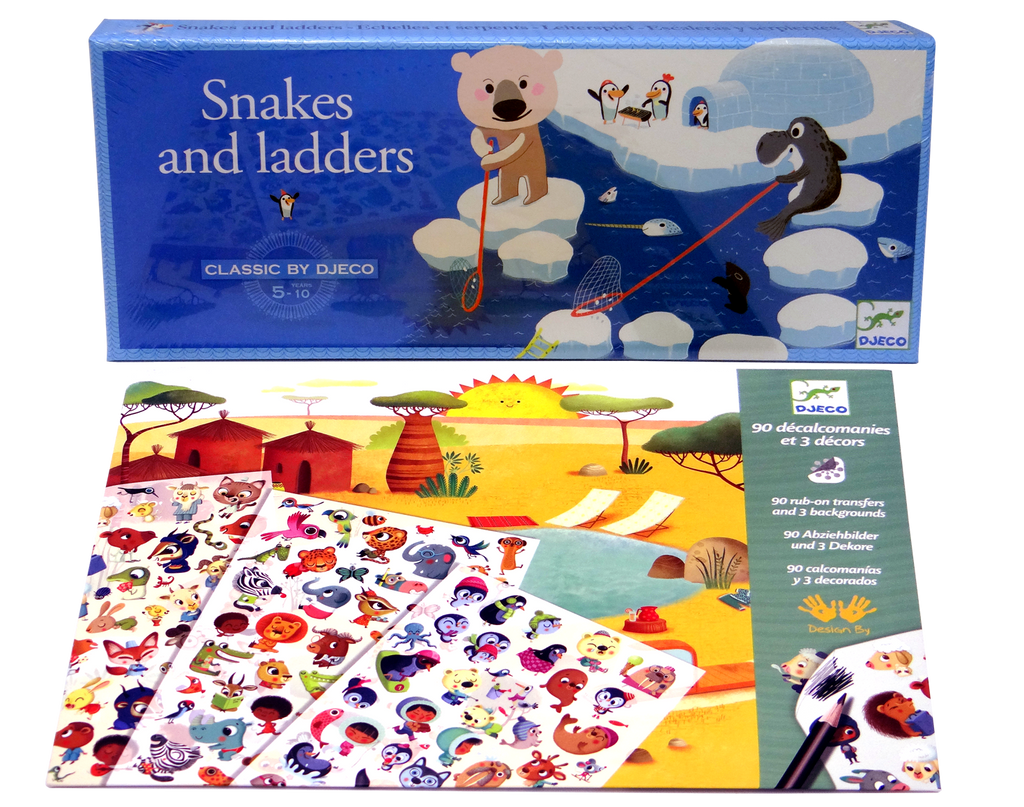 Djeco
Animal Games & Craft Activity Set
---
A LITTLE BIT OF THIS, A LITTLE BIT OF THAT! 
A Classic set Of Djeco Snakes and Ladders with a twist. In this gorgeous version by Djeco, the Penguins race across the Ice Floe. Hopefully you get a boost from a Ladder and avoid those pesky little sea creatures brandishing their Nets for you to slide back down. 
Snakes and Ladders is a wonderful introduction to addition and subtraction as well as reinforcing personal skills through play. 
2-4 Players 
Recommended for Ages 5-10

Then, keep on travelling through the Savannah, Desert and North Pole with a Djeco Decal Set!
Consisting of 90 Rub On Transfers and three backgrounds to apply them to (or use your own supplies to make pictures or cards, they can adhere to any smooth surface).
Simply use a grey lead pencil or ball point pen to rub the transfers to the scenes, creating your own magical pictures with no sticky residue. Big Kids will have fun with these too! 
Recommended for Ages 4-8 
---
Share this Product
---
More from this collection