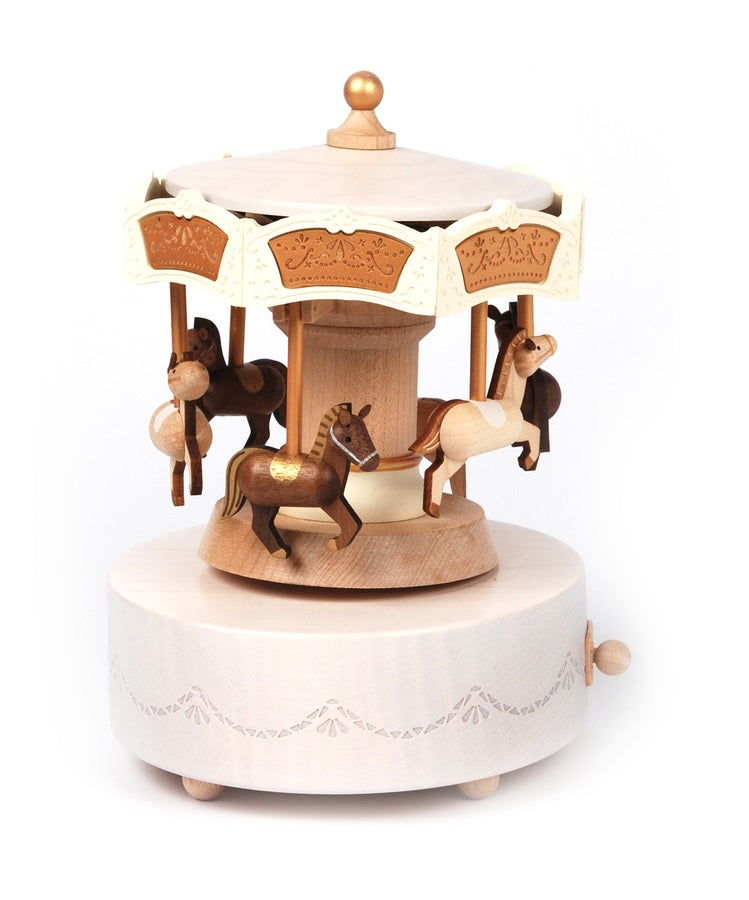 Wooderful Life
Wooden Music Box Horse Carousel
---
Pretty ponies that leap and dance as the Carousel spins. 

The highlight of the carnival! What could be better to inspire those first feelings of wonder than a classic Horse Carousel? 
Made in rich wooden tones with golden highlights, this is a beautiful piece to showcase in any room of the home. This is our most popular music box due to its simplicity and sophistication, with a theme assured to appeal to all walks of life. 
A stunning keepsake gift for a young child, or anyone looking to relive a bit of nostalgia. 
A reliable Sankyo internal wind up mechanism that plays the instantly recognisable music piece "Kinder Symphony", with a one touch switch to start and stop. 

Please note: Wooderful Life products are unavailable for delivery. 
Orders for Music Boxes made through our website are eligible for in-store pickup only. 
Please contact us for further assistance. 


Size 12cm x 17cm x 12cm
---
Share this Product
---
More from this collection