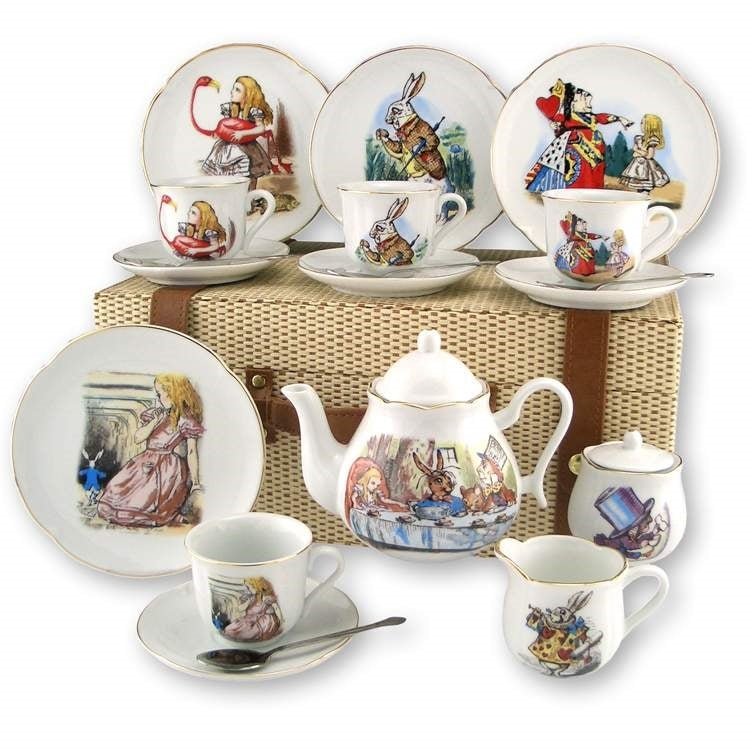 Reutter Porzellan
Alice In Wonderland Porcelain Picnic Set
---
"I suppose I ought to eat or drink something or other; but the great question is... What?" - Lewis Carroll 
With an array this delightful, where does one begin? Made by Reutter Porzellan in Germany, this timeless piece is a gift for any age featuring original illustrations from the beloved Alice In Wonderland storybook. 
Perfect for the tiny high tea party, this 'Picnic Lunch' set is made from fine Porcelain with each piece hand embellished in real gold. Adored with less novelty than the miniature sets in the Reutter Porzellan range, we love this as an heirloom piece that still maintains full functionality. 
Inside the sturdy carry case styled like a basket, you will discover four plates, four cups and saucers, a teapot, sugar and creamer containers, and four teaspoons, all of which are food safe. Each item is slightly smaller in size than a standard tea set, with each teacup approximately 65mm in diameter. 

Please note these are delicate items and are not recommended as toys; suitable for display or for children over 3 years with supervision. 
Carry case size: W 36cm x D 23.5cm x H 15.5cm 
---
Share this Product
---
More from this collection