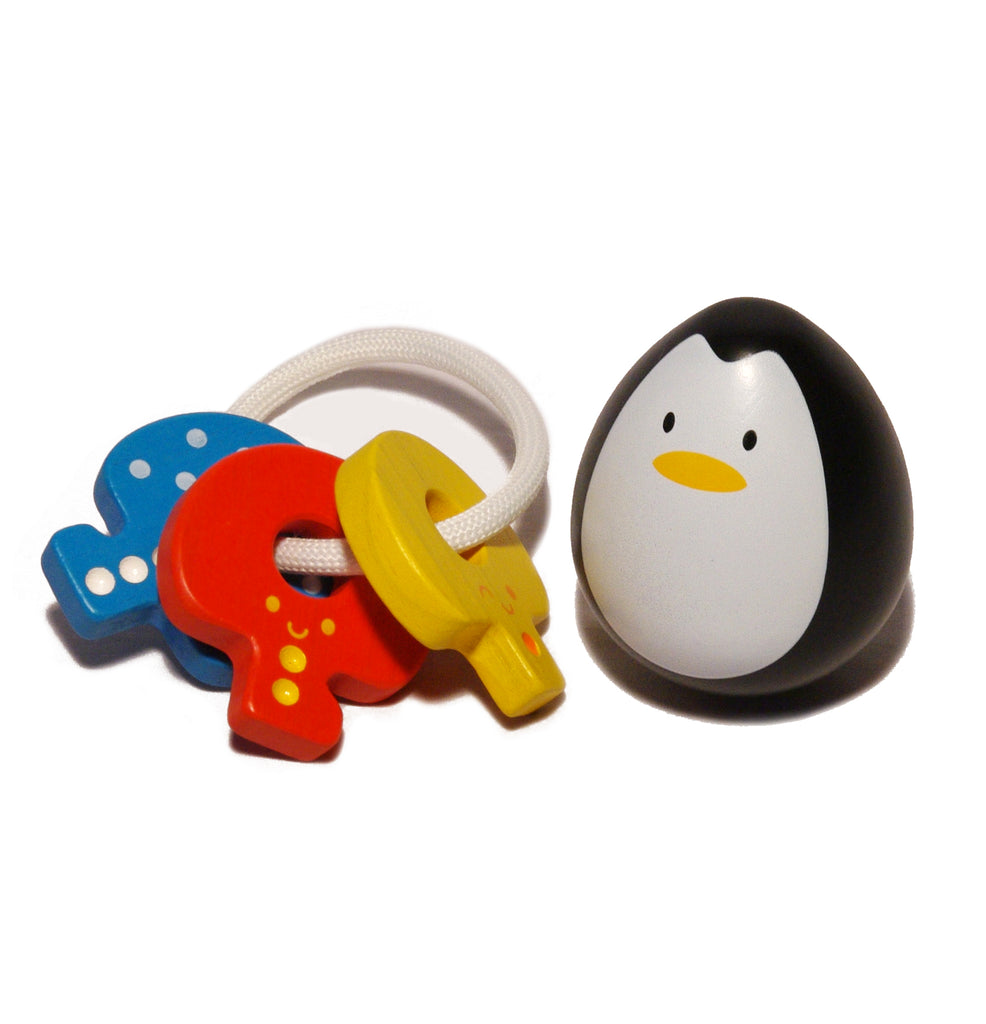 Jasper Junior
Penguin Rattle & Roll Set
---
For tiny movers and shakers! 
A sweet little gift pack of toddler toy essentials, including wooden Rattle Keys and a Penguin Wobbler. 

This Penguin Wobbler is definitely a good egg. Smooth and lovely to hold, this funny fellow defies your attempts at toppling him over by always fixing himself right-way-up.
His simple face and colouring makes it easy for baby's developing recognition, and is sure to delight and bewilder with the simple power of cause and effect... Giggles are assured, probably from Big Kids too! 
And when on the go, we need a fun distraction to get us there! Whether you're headed near or far, this set of Wooden Keys is sure to help entertain along the way.
A thick sturdy rope secures three little keys to count, each with unique features to feel and find. Safe to teeth with and easy to grip in little hands (or secure to your pram!), young ones will enjoy the natural sounds of the wood rattling together with each shake. 

Made in Thailand from sustainably sourced rubber wood, Plan Toys puts focus on "zero waste" manufacturing, by turning their wood offcuts into unique new materials, and choosing eco-friendly packaging made from recycled cardboard and soy inks. These are truly carbon neutral toys and perfect for the environmentally minded home. 
Recommended for ages 4 - 18 months 
---
Share this Product
---
More from this collection