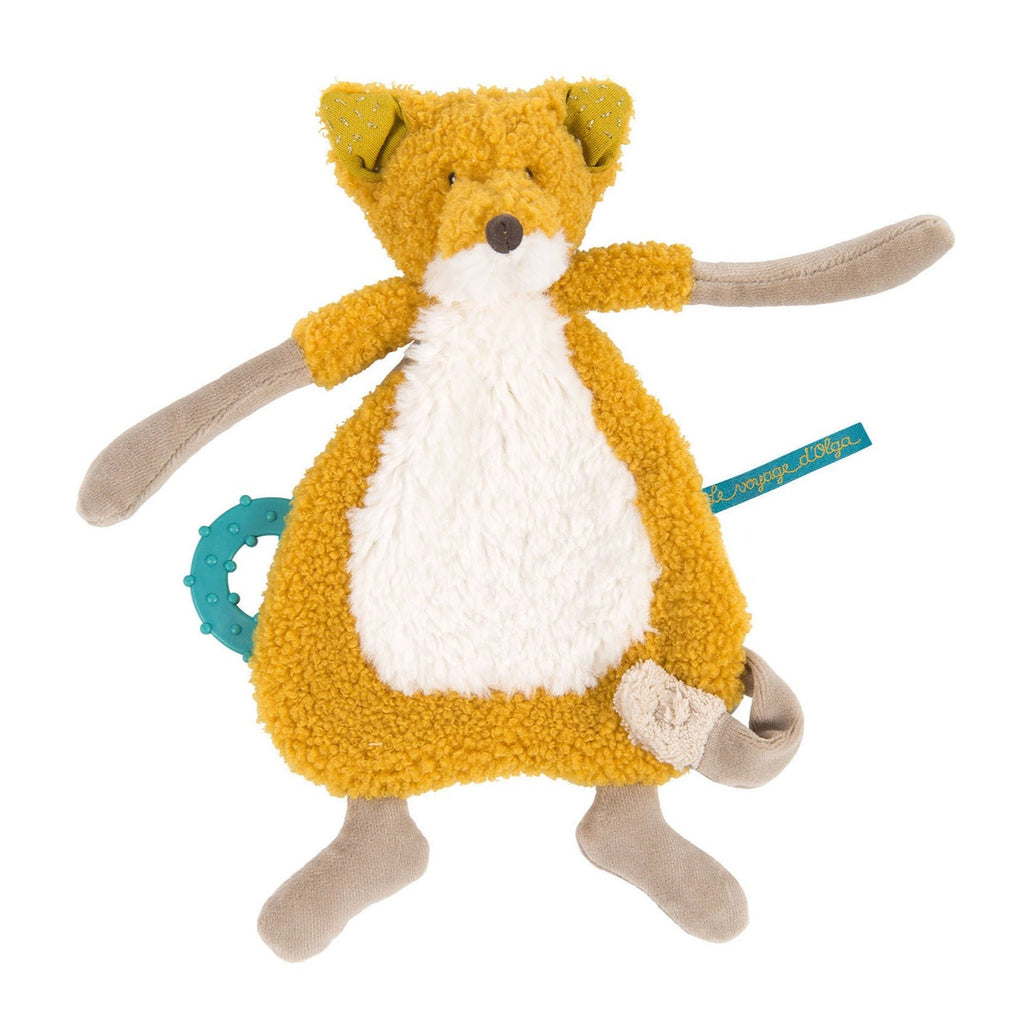 Moulin Roty
Chausette the Fox Comforter
---
The cutest Fox in socks. 
Cuddle up and learn to self settle with this delightful comforter from French company Moulin Roty. Chausette the Fox is an adorable character from the 'Le Voyage d'Olga' range with a soft nose and long fuzzy paws to keep you feeling safe. 
Newborns will adore the alternating textures of velveteen, fluffy and woolly fur to entertain the senses and find calm. This gentle Fox also features embroidered ears, a tactile silicone teether ring, and a velcro attachment tail to hold a pacifier or secure Chausette to a pram. 
Made in France and rated safe from birth, Chausette is sure to become a close friend for baby to assist in sleep time, and at times when you need to carry a little piece of home. 
---
Share this Product
---
More from this collection