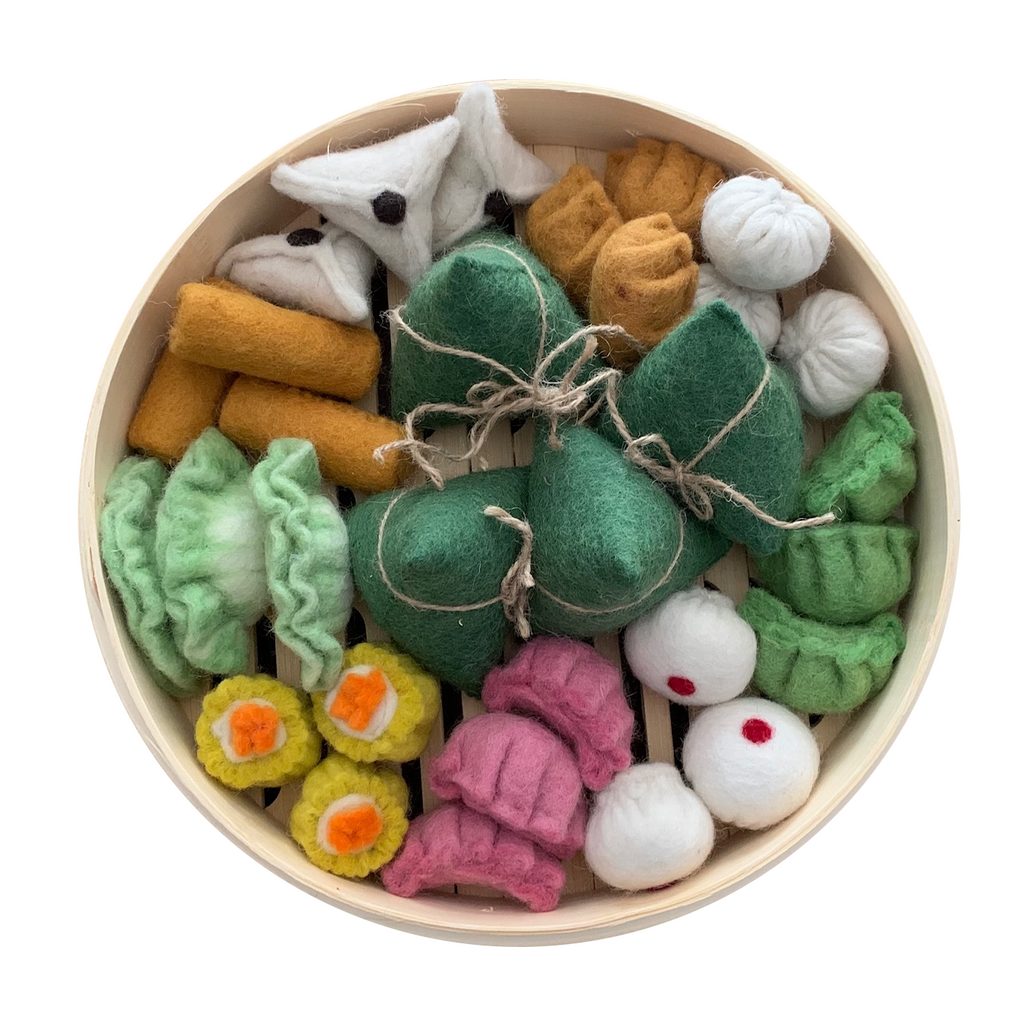 ---
Create a tasty tea house experience at home. 
There's nothing better than a shared meal, and what better to share than a delicious selection of dim sum! 
With two sets of chopsticks making this ideal for siblings to enjoy, this adorable play set of Felt Foods by Papoose Toys is a healthy addition to their role play pantry. 
Can you identify all the different dumplings? With so many unique shapes and colours just like a real Yum Cha, there is sure to be some creativity inspired by this meal. Play foods are an excellent way to get their imaginations working in shared role play with everyone, even if it's just a tea party with teddies. 
The wool felt texture is a sensory experience, with the added benefits of being easy to grip, naturally antibacterial and, if you end up with leftovers, can become excellent fertilizer at the end of it's lifespan. 
This set has 31 food pieces, including: 4 zhongzi, 3 chunjuan, 3 shaomai, 3 baozi, 3 tangsanjiao, 3 mantou, and a variety of 12 jiaozi. 
Each object is handmade and varies in size, but all have been designed with little hands in mind; the chunjuan (or 'spring rolls') in this set measures around 7cm long. 
Comes packaged in a real bamboo steamer measuring 30cm across, with all the dimsum and two sets of chopsticks inside. Lifting the lid to reveal all these treats is truly a delight! 

All of the felt Papoose Toys are hand-crafted in Nepal under fair labour and fair trade initiatives. 
Made from 100% pure wool felt, these colourful foods are fun for supervised play or for ages 3+ 

---
Share this Product
---
More from this collection