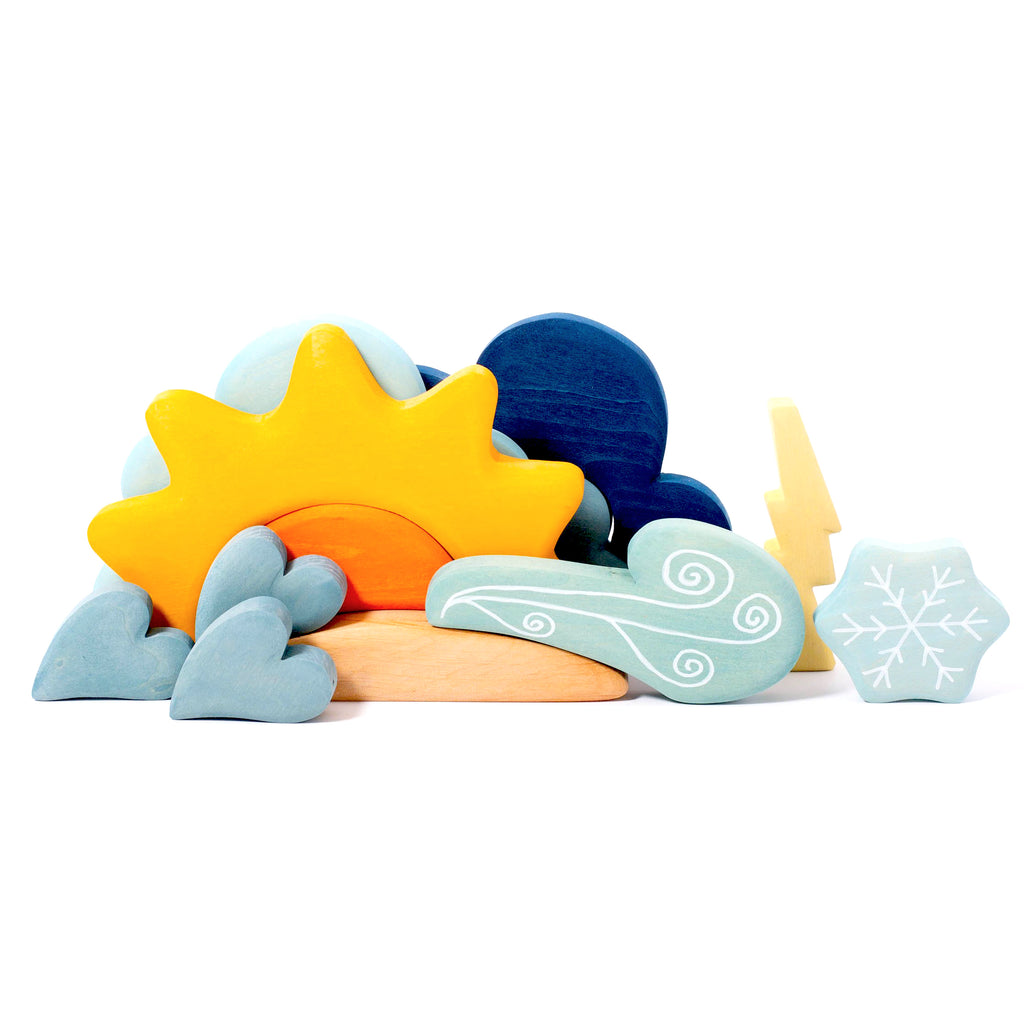 Grimm's
Grimm's Building Weather Set
---
Extend their creative play through rain, hail or shine! 
Add some unique pieces into their world of imagination with the incredible Grimm's Weather Set. 
In the box you will find 13 chunky blocks in shapes inspired by storms, wind, rain, fluffy clouds and bright sunshine, all with beautifully natural colours to compliment any wooden toy collection. 
The beauty in Grimm's sets such as these is that each shape is superbly open ended and sure to inspire any little one in creative play. Could these be waves with fish swimming below? Or a sleepy dragon hidden in a cave? Maybe it's family walking through the forest at sunset... there are so many stories to tell! 
Enjoy the Weather Set on it's own, or combined with other Grimm's sets for limitless play potential. 
Mindfully made in Bosnia, Southeast Europe, Grimm's products are loved by educators across the globe for inspiring fantasy and imaginative play. 
These chunky blocks are crafted from sustainable lime wood with a smooth and tactile matte finish, enhanced by a non-toxic water based color stain.
Beautiful objects such as these also make a wonderful arrangement as part of a display; they certainly don't just appeal to kids! 
Recommended for 3+ years or younger play under supervision. 
---
Share this Product
---
More from this collection