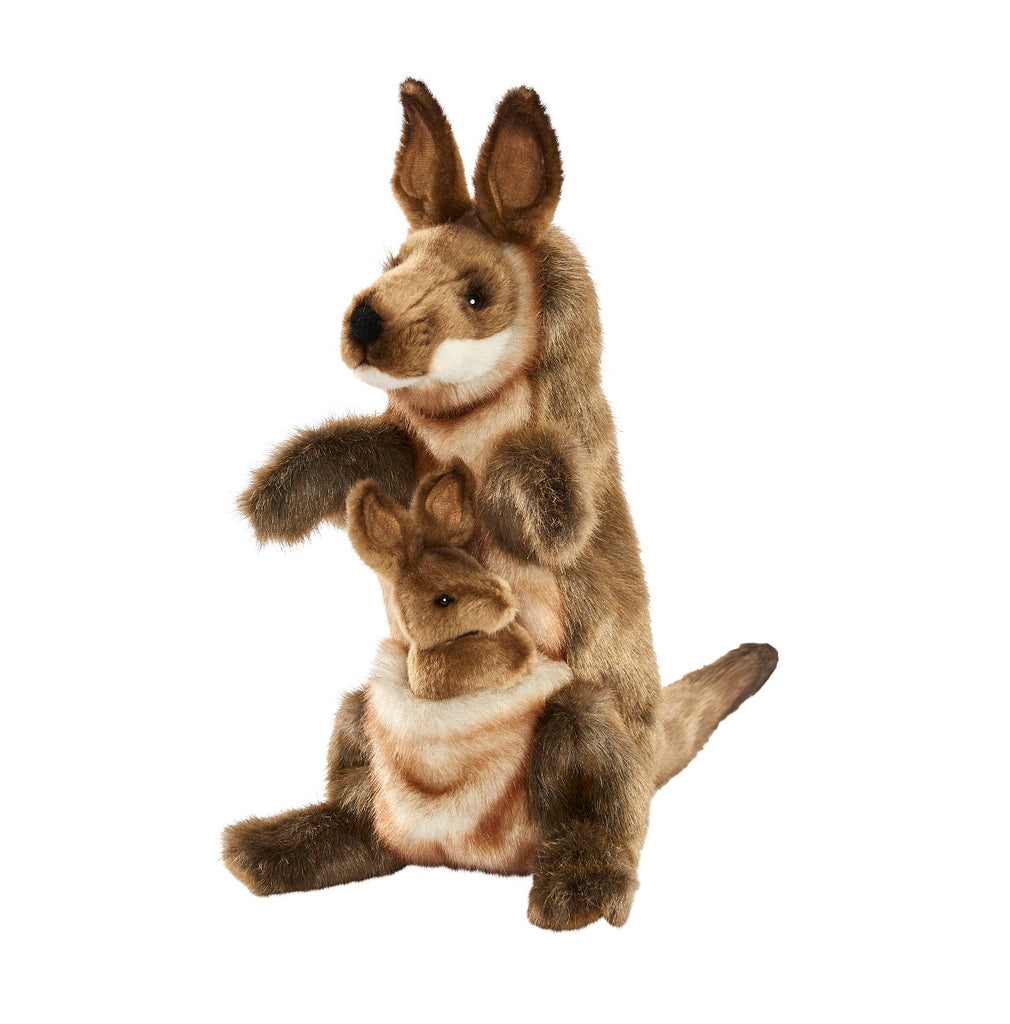 Hansa
Hansa Kangaroo Puppet
---
The 'True Blue' Australian Icon. 
Perhaps the pinnacle of all Aussie animals, this Kangaroo Puppet is our favourite marsupial on the market! Beautifully designed by the plush artists at Hansa, this Roo sits up perfectly on it's own like a realistic soft sculpture, complete with a little Joey in the pouch. 
Puppets are the perfect soft souvenir to send abroad as they easily compact into a small parcel, but of course this one is too loved by our locals as a prolific animal who can be spotted on most country commutes. 

With detailed soft fur and an elasticated Joey to 'bounce' back in the pouch, Kangaroo is both beautiful to hold and play with. This puppet is generously sized for most hands, but the simple movements of the paws and head makes her easy to master for even the littlest puppeteers. 

A perfect companion for storytime, group performance, or simply when we need to express ourselves but need the confidence of a friend to do so. Puppets are a wonderful educational toy to extend the learning of empathy, emotional expression and language, all packaged up in a cuddly soft critter. 
Measures 29cm 
---
Share this Product
---
More from this collection