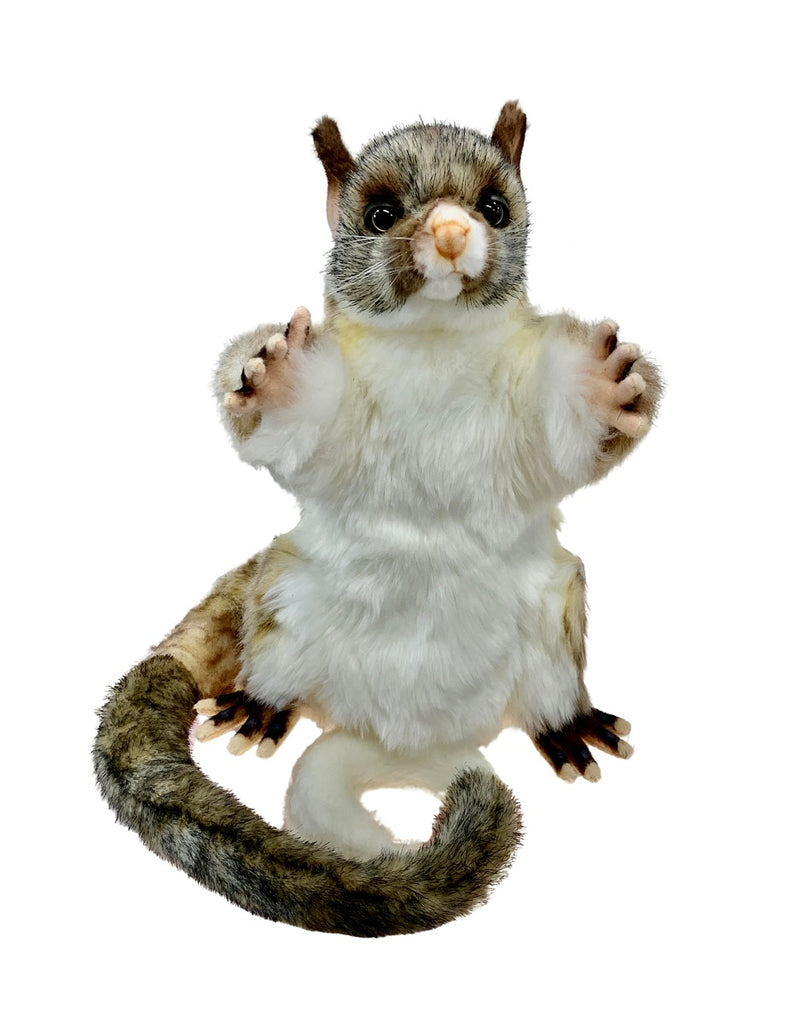 Hansa
Hansa Possum Puppet
---
Make some possum magic! 
The Brush-Tailed Possum is another incredibly realistic Hand Puppet from the dedicated makers at Hansa.  
If you've ever visited us in Melbourne then you have likely encountered one of The Fairies with this little friend on their arm! He likes gentle kisses, soft strokes on his back, and curling up for a sleep with his looooong tail wrapped around for a cuddle. 
This little Possum is hands down our favourite puppet, with his realistic size and natural-looking super soft fur, it really is so effortless to bring him to life! 
Children of all ages will be mesmerized in the magic of puppetry, with this puppet generously sized for most adult hands, but simple enough in construction for younger kids to play with.
Possum's little pink nose is framed with ticklish whiskers, and he has long fingers and toes that are detailed for fantastic posing and action. 
A perfect companion for storytime, group performance, or simply when we need to express ourselves but need the confidence of a friend to do so. Puppets are a wonderful educational toy to extend the learning of empathy, emotional expression and language, all packaged up in a cuddly soft critter. 

Measures 25cm tall, plus another 60cm in his curly brushtail. 
---
Share this Product
---
More from this collection