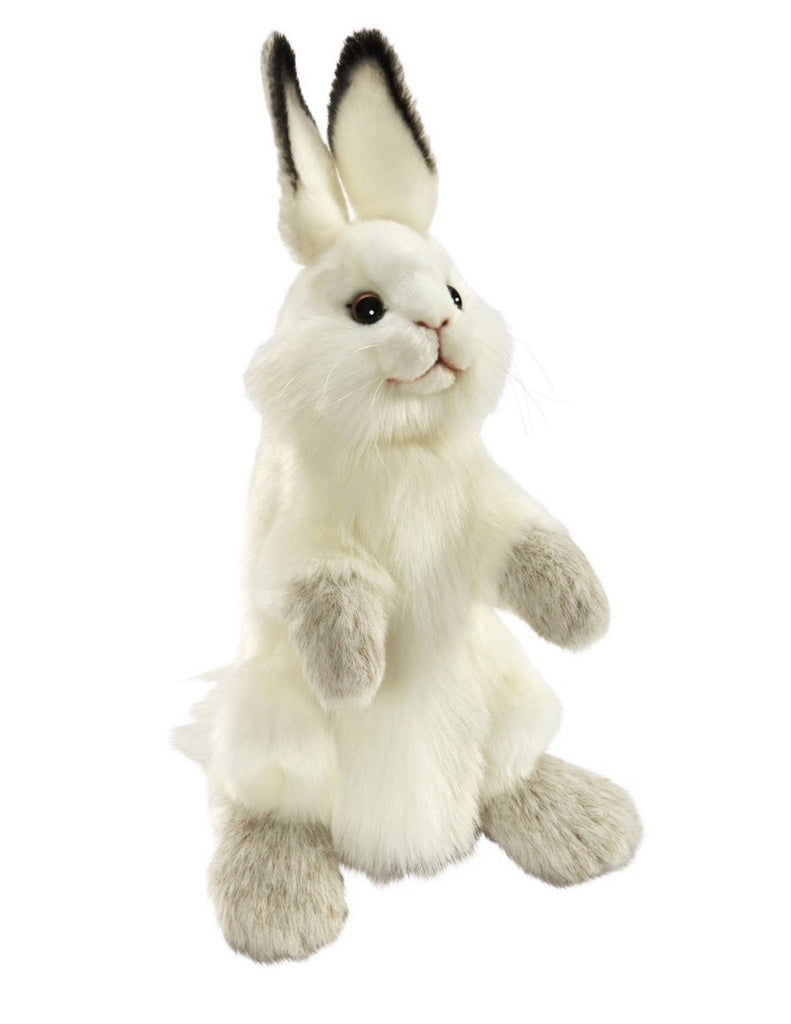 Hansa
White Rabbit Puppet
---
Enchantingly Life-Like! 
Engage in stories that will take them down the rabbit hole with this gorgeous hand puppet. 
A hand-crafted creation from Hansa that is super soft to pat, this cute critter boasts quality details including realistic whiskers, glossy eyes, life-like padded paws and a big fluffy tail. With nuanced colouring that resembles the coat of an arctic hare, this gorgeous bunny looks incredibly real with even the most simple animations. 
Made with a roomy lined interior, and thoughtful proportions for optimal puppeteer manoeuvrability throughout the head, neck, and upper torso, this fantastic puppet promises flexible, imaginative play for both little and big hands. 
Hand puppets are a terrific way for little ones to develop foundational communications and social skills. Through the comfort and approachability of a puppet such as this cute White Rabbit, little ones can harness emotional intelligence and their ability to distinguish social cues. 
Measures: approx. 34cm tall 
Recommended for ages 3+ 
---
Share this Product
---
More from this collection