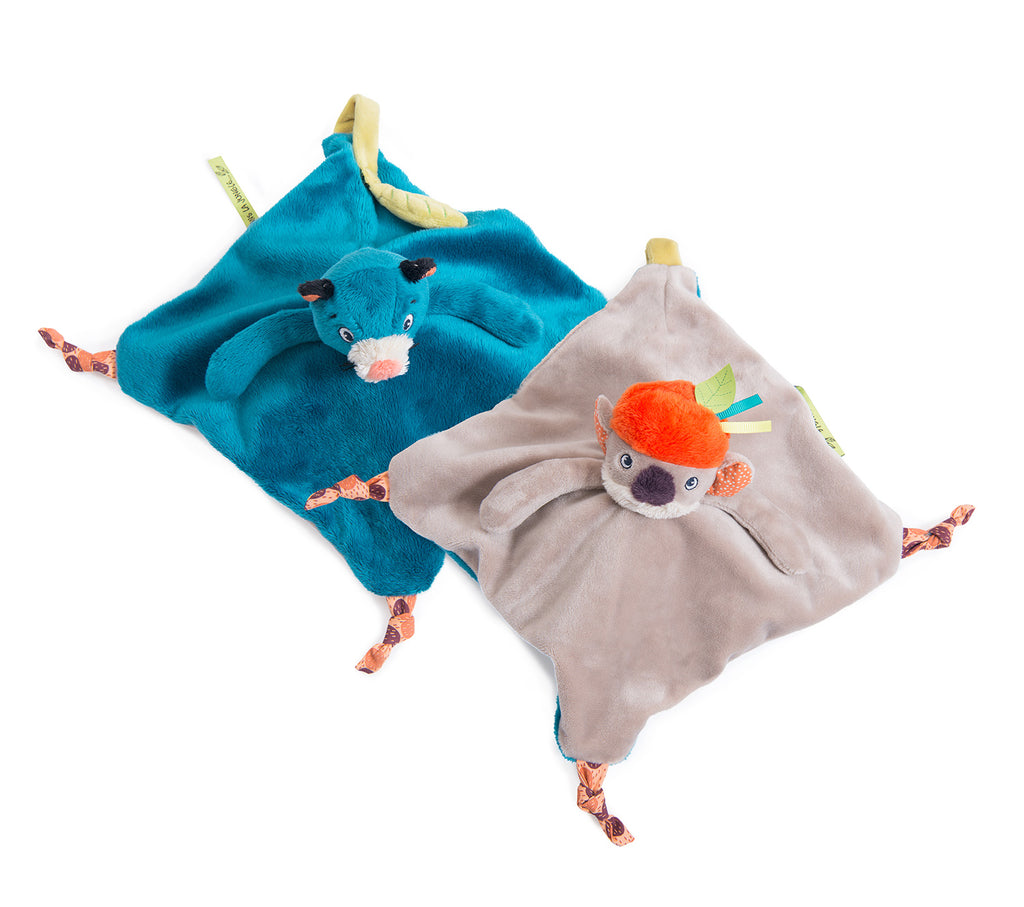 Moulin Roty
Jungle Hide & Seek Comforter
---
Catch me if you can! 
Play peekaboo and learn to self settle with this delightful comforter from French company Moulin Roty. 
You'll find twice the fun with this double-sided duo, featuring Koko the Koala on one side with her crinkly-textured ears and funny fruit hat with tags to fiddle. But then who is hiding? Flip the doudou to find elegant Zimba the Panther popping up to say hello! 
Combined to make a single special toy, both critters have fuzzy little arms and soft embroidered faces that are safe and delightful to touch. 

Newborns will adore the soft blanket materials and different textures to entertain and find calm. This cuddly duo also features tactile ties on the corners and a velcro attachment that can be used to hold a pacifier or secure them to a pram. 
Made in France and rated safe from birth, Koko & Zimba are sure to become close friends for baby to assist in sleep time, and at times when you need to carry a little piece of home. 
---
Share this Product
---
More from this collection