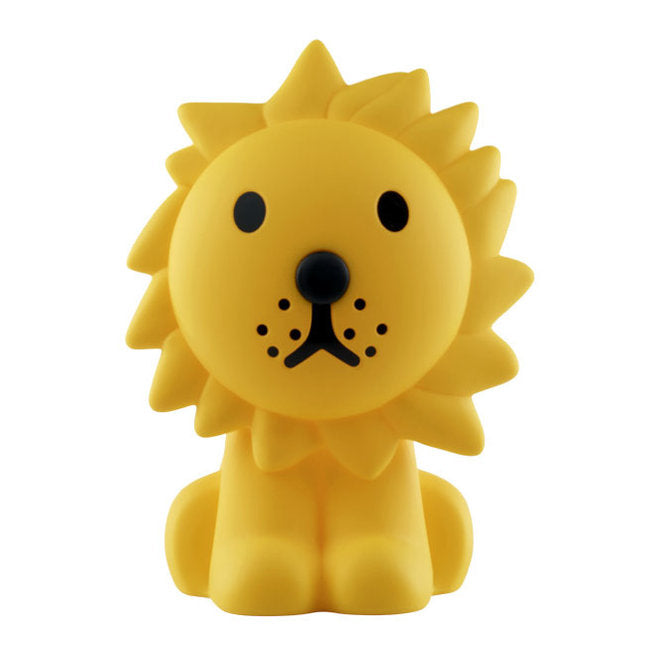 ---
Miffy's boldest friend, Lion! 
From the imagination of Dick Bruna, Miffy and her Friends have charmed children around the world since the 1950's. Newest to the collection of Miffy Star Lights is the wild spirited Lion, with his vibrant yellow mane he is sure to make a statement! 
Made in Holland, the Lion Star Light is wonderful companion for bedtime storytelling or simply a charming piece for any whimsical modern interior. 
With a gorgeous glow that is cool to the touch, his safe and solid polyethylene outer shell makes this lamp suitable to sit in special floor space, or up on a table. Lion weighs about 2kg would be a real stand out on a secure wall shelf, too. 
Enjoy six steps of dimming using the attached touch control, with a warm-white 2700K LED module providing up to 270 lumens of soft light. 
Previously known as the "Original" size, Lion Star Light is the medium in the range. 
Size: 25 x 30 x 41cm 
Lion comes boxed with his USB cable with touch control, an Australian power adaptor, and user manual. 
Please note: Stock images may feature the EU power adaptor - Miffy & Friends Star Lights are powered by a USB cable and now includes an approved AUS adaptor in the box. 
---
Share this Product
---
More from this collection