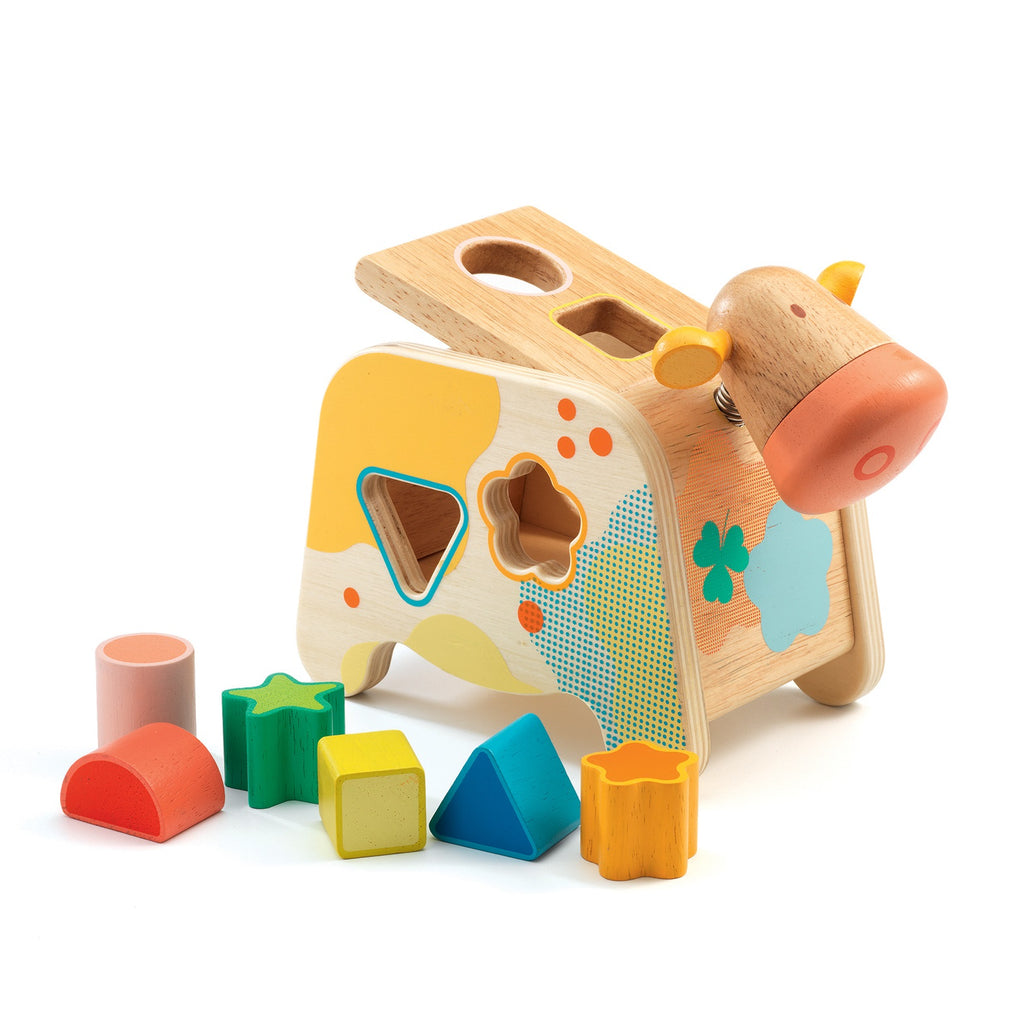 Djeco
Maggy the Cow Sorting Box
---
Moo-ve over boring shape sorters, Maggy is here to play! 
For little ones who need some encouragement to begin their puzzle play, meet Maggy the Shape Sorting Cow. 
On the outside, delightful Maggy is a smooth wooden box with little feet that make her easy to lift up, and a back that lifts to reveal a set of blocks inside. Her cute head bobbles on a spring with every touch to entice interaction, and is one of the first animals many toddlers learn to identify... who can resist saying MOOO! 
The set of six sorting blocks are unique in shape and colour to help differentiate each form, and subtly match the coloured holes around the body of the cow. Easy to see, the blocks are solid, bright and enticing to touch, and are an essential tool to develop early problem solving skills and pattern recognition. 
A classic educational toy, shape sorting improves spatial awareness, shape recognition, hand eye coordination, cause and effect, and a most important skill... patience! 

Designed by Djeco in France, all paints used in this product are water-based and entirely child safe, with no small parts included all in compliance with strict European safety standards. 
Suggested for 18+ months or would make a sweet display piece for a colourful nursery. 

---
Share this Product
---
More from this collection