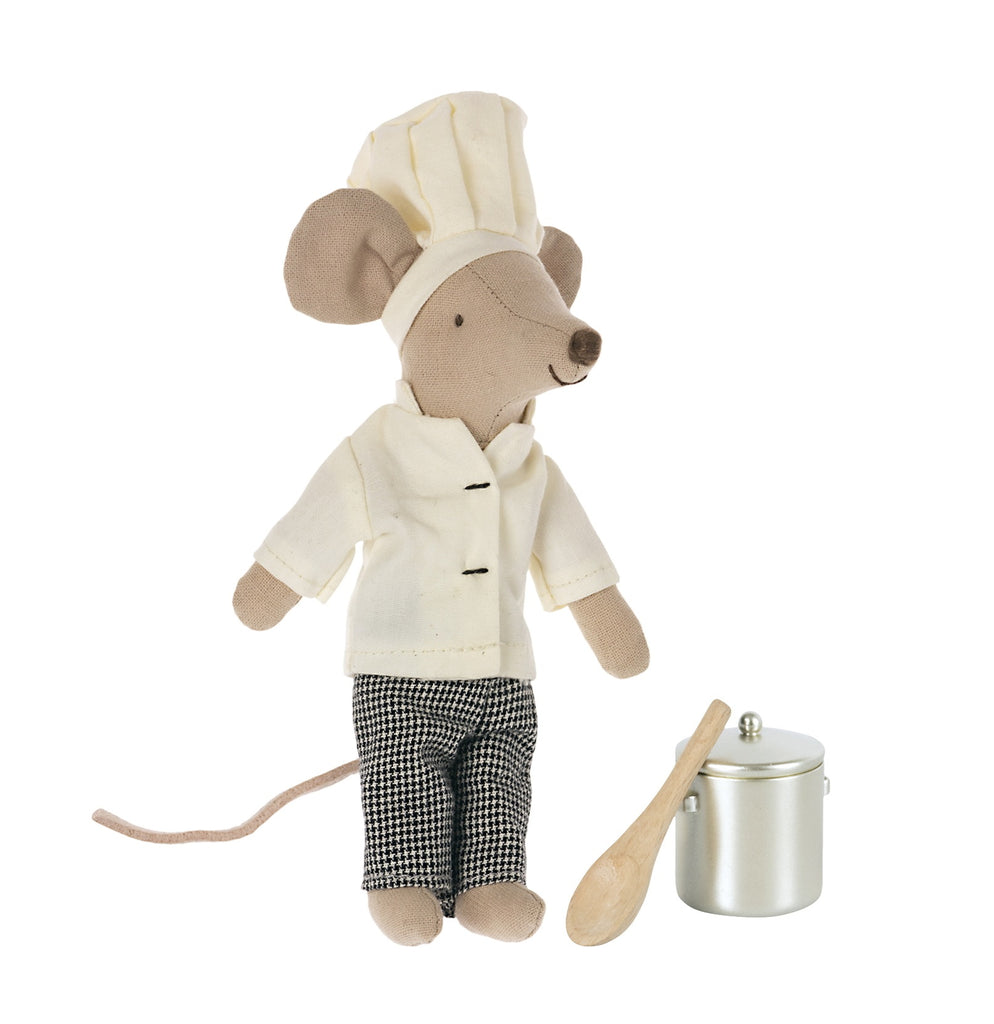 Maileg
Maileg Royal Chef Mouse
---
He's not just staff... he's like family! 
The adorable tiny world of Maileg is best known for their range of Matchbox Mice, where inside sleeps a new member of your Mouse family. 
Made of soft cottons in the perfect size for small hands and pockets, these tiny critters are sure to enjoy many creative adventures around the house, garden and beyond. With a variety of cosy accessories and miniature furniture available to suit their size, the Mice make excellent characters for a special dollhouse as well. 
Part of the Royal Staff at the castle, Chef Mouse wears his signature white uniform complete with a tall toque, jacket and houndstooth patterned pants. He is ready to jump into the kitchen armed with a soup pot and wooden spoon, and has proven to be a beloved quirky gift by many professionals who share his trade! 
Though so beautifully packaged, these are not just for gifting; the quaint Danish design is a miniature delight for both Little and Big Kids alike... we understand if you find the need to adopt one for yourself! 
Chef Mouse measures approx. 15cm tall 
Display box dimensions: 16 x 18 x 65cm 
---
Share this Product
---
More from this collection