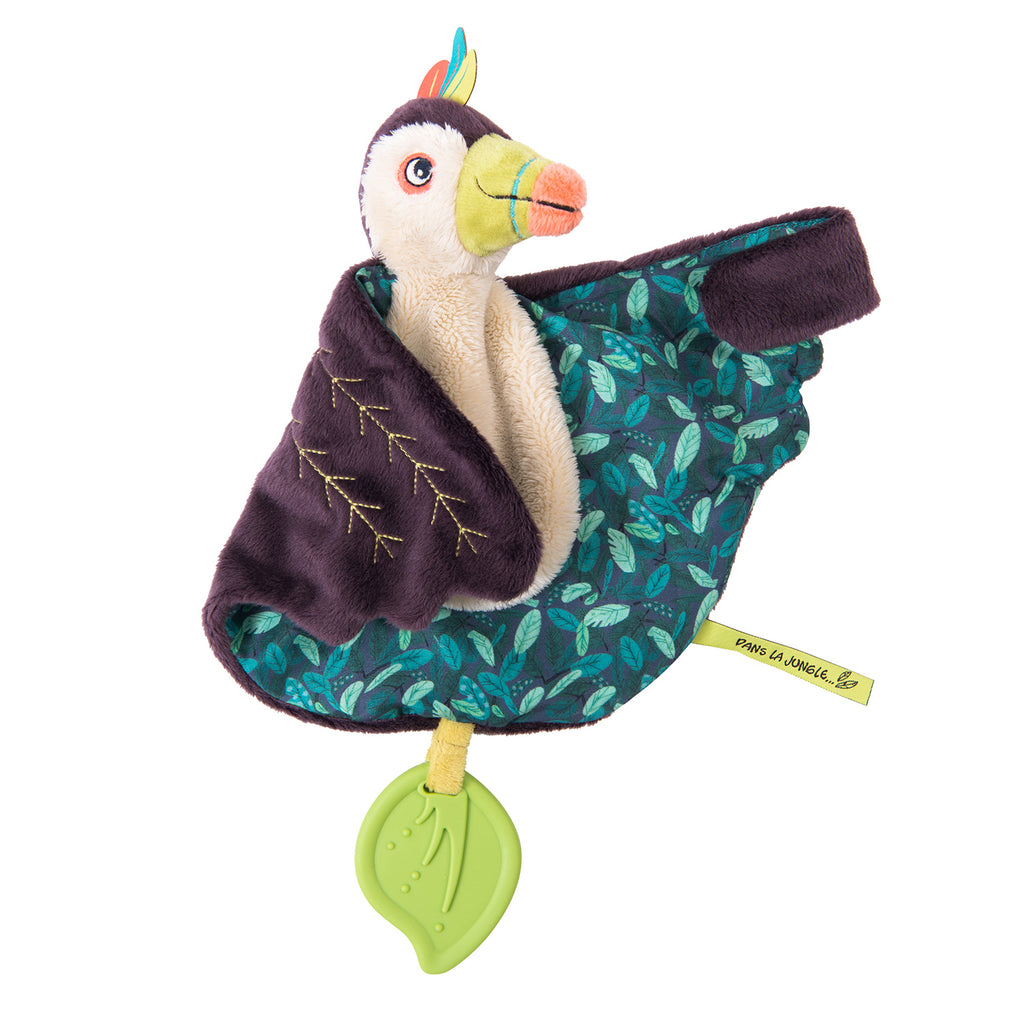 Moulin Roty
Pakou the Toucan Comforter
---
A special bird to snuggle. 
Cuddle up and learn to self settle with this delightful comforter from French company Moulin Roty. Pakou the Toucan is an adorable character from the 'Dans la Jungle' range with the friendliest face and softest wings to keep you feeling safe. 
Newborns will adore the soft blanket material and alternating textures to entertain and find calm. This gentle Toucan also features a sturdy silicone teether shaped like a leaf, and a velcro attachment at the tip of his wing to hold a pacifier or secure him to a pram. 
Made in France and rated safe from birth, Pakou is sure to become a close friend for baby to assist in sleep time, and at times when you need to carry a little piece of home. 
---
Share this Product
---
More from this collection