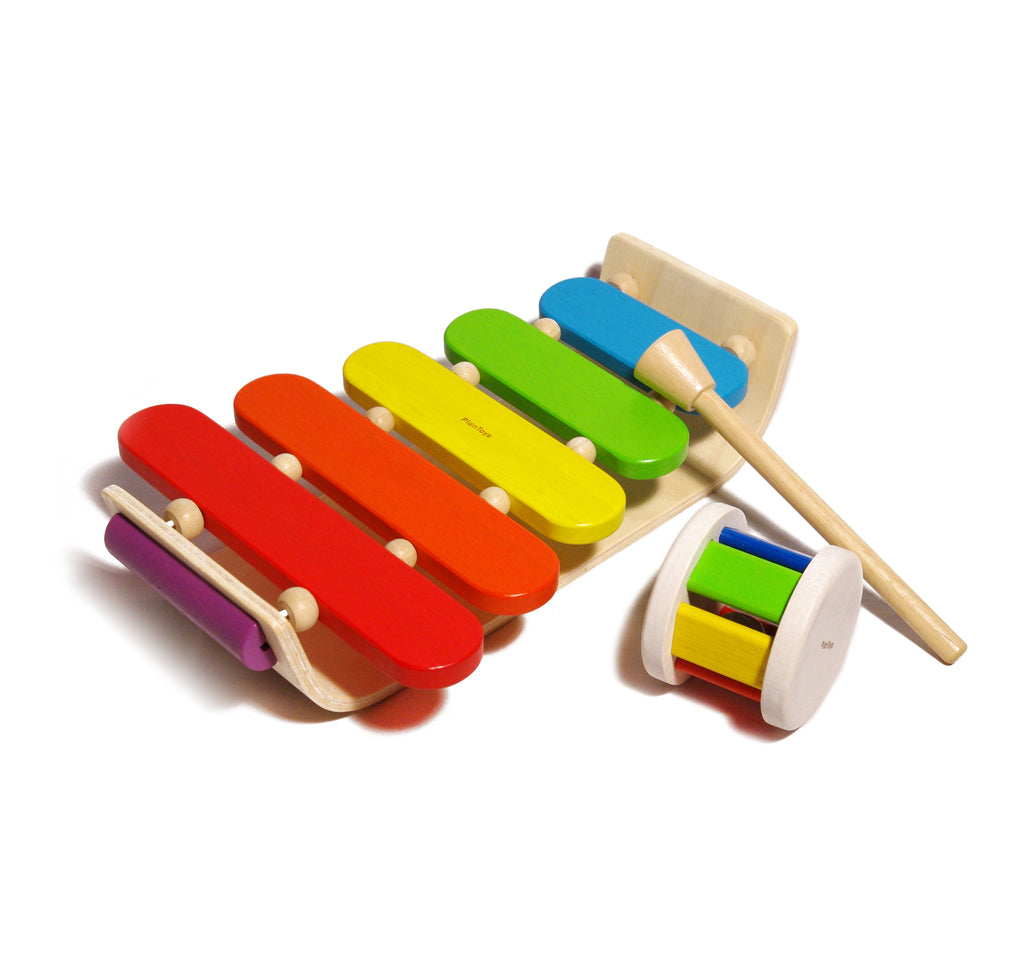 Jasper Junior
Rolling Rainbow Music Set
---
Rolling around at the speed of sound!! 
Discover the sensory delights of sight and sound with this fun first music set, including a wooden Roller Rattle and Xylophone. A vibrant gift or toy starter set for growing babies and toddlers! 

The Rainbow colours are sure to appeal to young bright eyes, with the Roller creating beautiful colourful effects as it rolls. Discover basic cause and effect as you listen to the rattle tumble around inside as it hits each surface, and how the sounds can differ when held and shaken it against the flat sides. 
Lots of activity for floor play and encouraging little ones to crawl and chase. 
Then when we're ready to tackle some more physical action, this Rainbow Xylophone comes out to play!
Use the sturdy stick to hit each colour and produce a different tone on the 5 note scale, practicing musical and hand-eye skills. 
When it comes to instruments, The Fairies know how important a pleasant sound is! We love this one for the first birthday party and feel it's one of the best sounding toy xylophones on the market, with a lovely low wooden tone. The keys are suspended in the frame making it easy to play with even a gentle tap. 

Made in Thailand from sustainably sourced rubber wood, Plan Toys puts focus on "zero waste" manufacturing, by turning their wood offcuts into unique new materials, and choosing eco-friendly packaging made from recycled cardboard and soy inks. These are truly carbon neutral toys and perfect for the environmentally minded home. 
Recommended for ages 6 - 36 months 
---
Share this Product
---
More from this collection