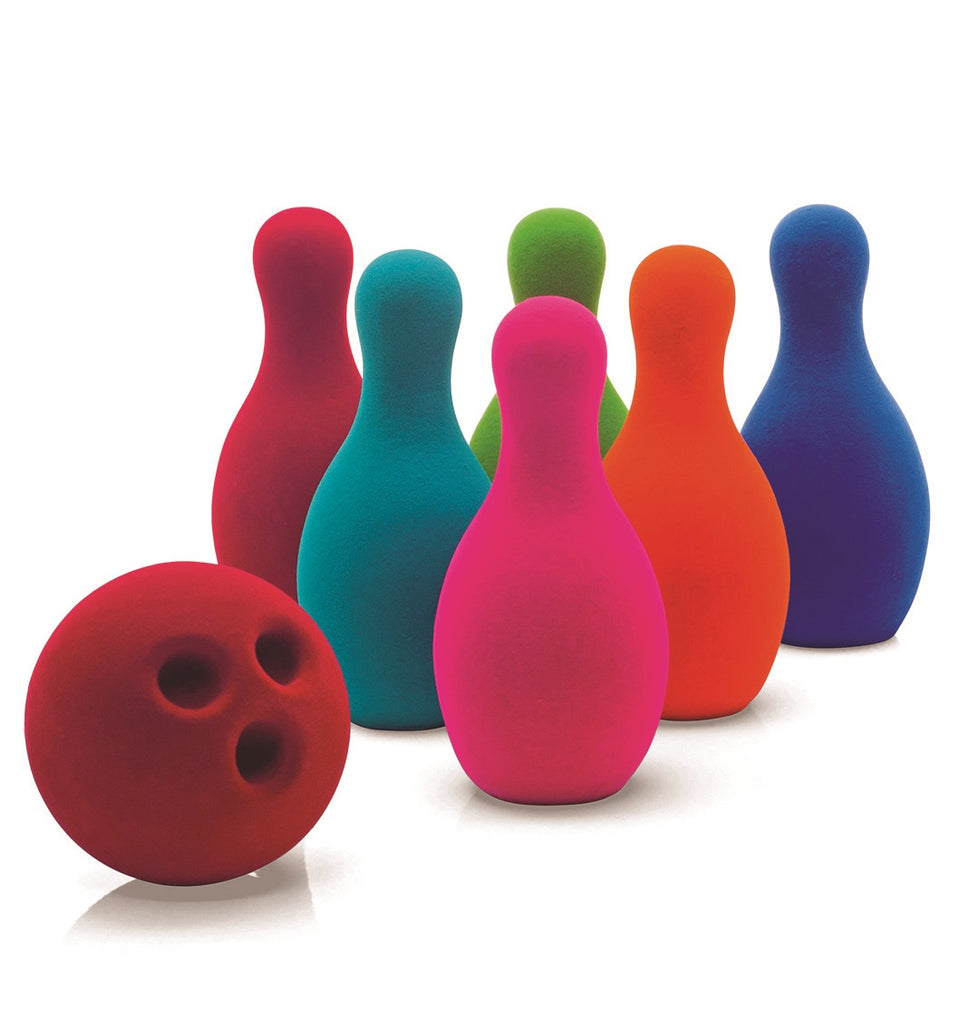 Rubbabu
Super Soft Bowling Set
---
Fun for the Whole Family! 
Start your regular Family Games Nights with the fantastic Rubbabu Bowling Set.
From the moment a child can sit they can be part of this fun activity, with each piece made from Natural Rubber foam that is soft, squishy and safe for all ages. 
The rolling action will come naturally with a bright red Ball and six colourful Pins all finished in the signature Rubbabu velvet-feel nylon flocking from Spain. Not only is this texture enticing to touch, it assists with developing grip to involve even the smallest child in the fun. 
As you play together, little ones will be discovering cause and effect whilst encouraging hand eye co-ordination, and teaching children the concept of sharing and family play. 
We cannot stress enough... this is an absolute favourite here at Jasper Junior!! 
The Ball measures approximately 8.5 cm in diameter and is Phthalate-free, making it perfect for playing with on its own as well. 


Rubbabu Toys are made fair trade in India with the highest regard to quality, safety, and sustainable manufacturing practices. 
---
Share this Product
---
More from this collection