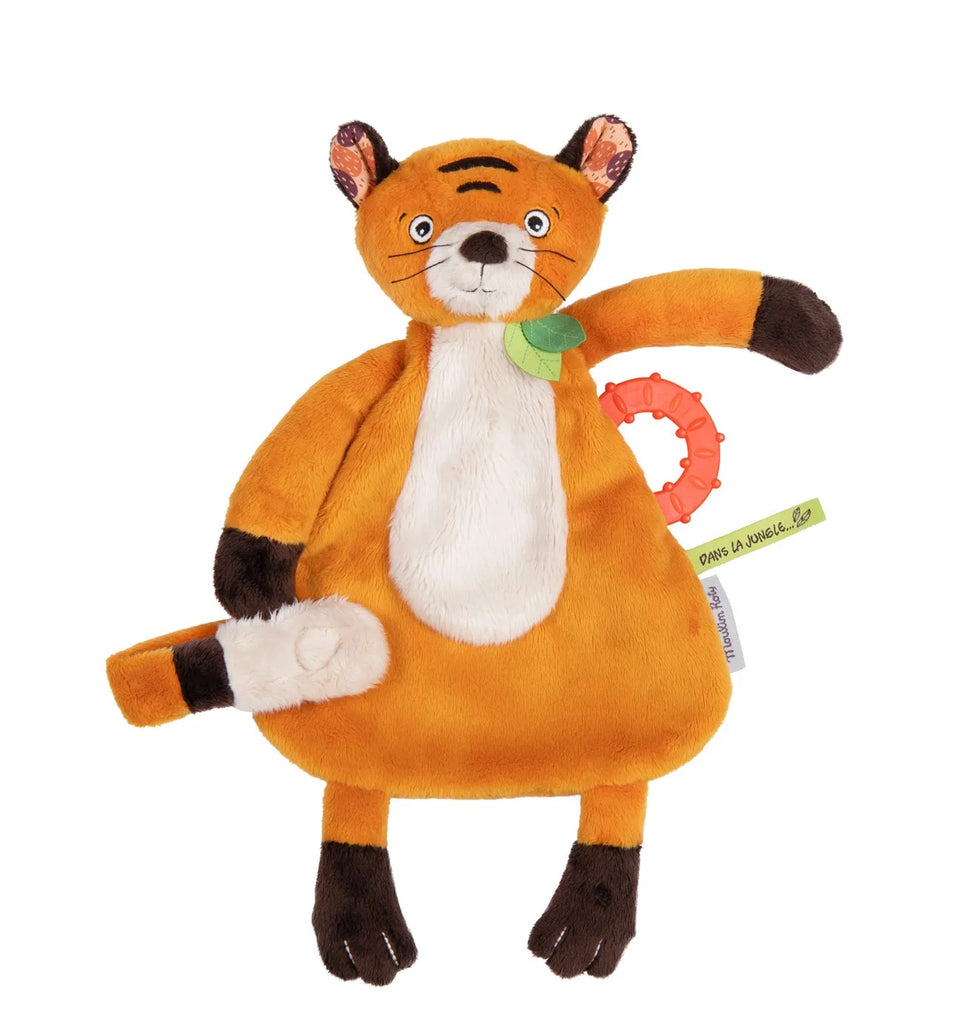 Moulin Roty
Tiho the Tiger Comforter
---
Give them the confidence of a Tiger! 
Snuggle up and learn to self settle with this delightful comforter from French company Moulin Roty. 
Tiho the Tiger seems shy at first, but we're exicted to see him proudly wear his stripes and join the 'Dans la Jungle' collection! With a super soft coat, tickly whiskers and leaves tucked at his collar, Tiho loves to cuddle up but is always primed to play. 
Newborns will adore the soft blanket materials and different textures to entertain and find calm. This cutie Tiger also carries a teething ring at his side, and makes his tail into a velcro loop attachment that can be used to hold a pacifier or secure him to a pram. 
Made in France and rated safe from birth, Tiho is sure to be baby's best friend to assist in sleep time, and feeling safe at times when you need to carry a little piece of home. 
---
Share this Product
---
More from this collection