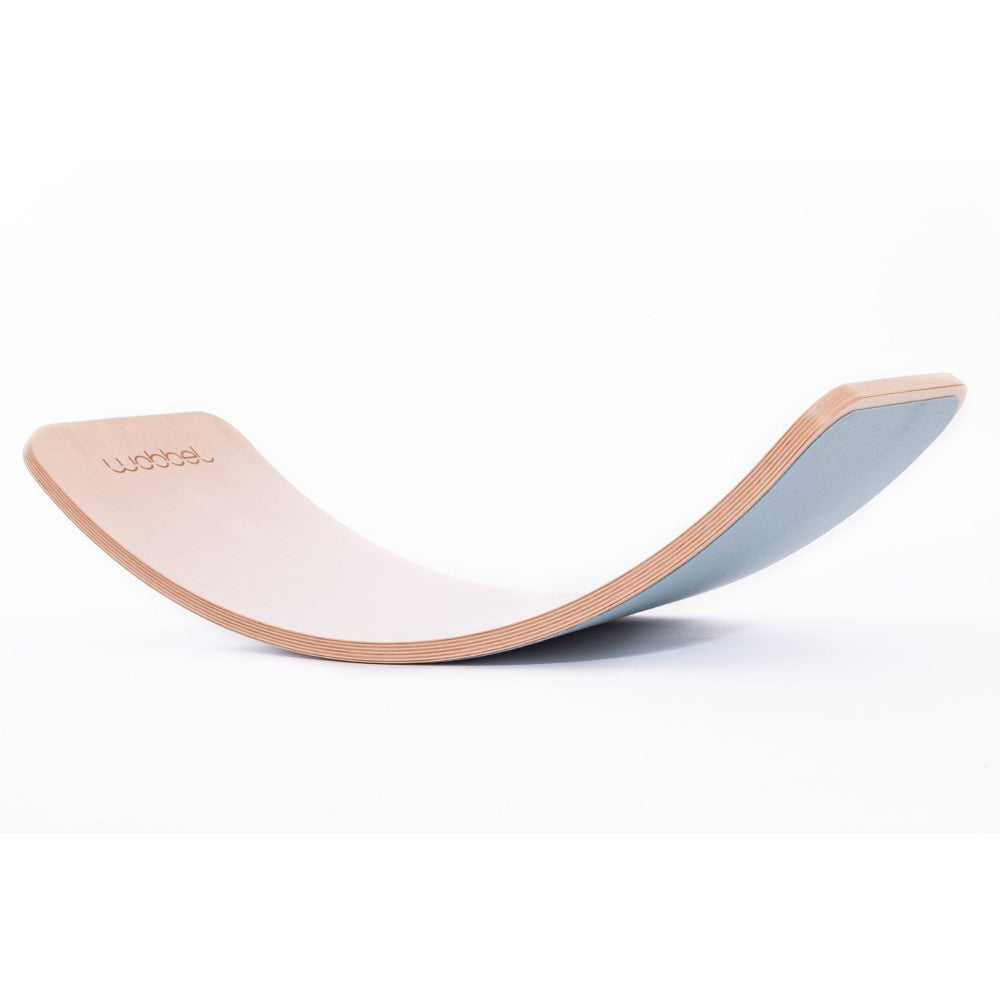 Wobbel Board
Wobbel Board - Sky Blue Felt
---
The Modernist's Rocking Horse! 
Designed in the Netherlands, the Wobbel Board is an ingeniously designed multi-purpose toy and resting nook. 
Encourage imaginative play for all ages with different layouts and endless versatility.
Placed with the curve facing upwards, the Wobbel can be used as a cosy cave, hiding hut or mighty mountain.
Curve downwards... and the Wobbel fun can truly kick off! In this setting the board can be mounted, balanced upon or rocked like a surfboard on gentle waves. Your little one can also snuggle up and rest on the Wobbel with it in this comforting, softly swaying motion. 
The Wobbel Board is comprised of high quality and sustainably sourced European beech wood and is tested to hold up to 200kg. The backing of the board is entirely covered in EKO Felt, safeguarding flooring from scuffs and scratches when moving around or mid-wobbling. 
Balance, coordination and fun are all the better with this clever room piece. Wobbel is popular amongst childcare settings, Yoga enthusiasts, and in the minimalist-styled play space.
This particular colourway includes 'Sky' coloured felt, which is a lovely neutral blue. 
Safe for any age but we recommend for over 24 months. 
---
Share this Product
---
More from this collection